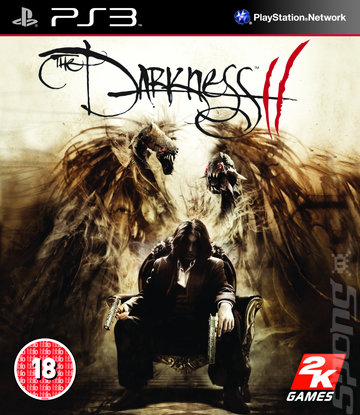 I reviewed The Darkness II
for the day job over at SPOnG. I said things like this:

I already used up my black phallus joke in my Darkness II preview. Where is there left to go after that? Deeper into the game, a place that angels fear to tread, is where!
...The Darkness II is a first-person shooter with heavy emphasis on the use of supernatural abilities and brawl-y gameplay. Jackie Estacado, our anti-hero, didn't have much of a 21st birthday. Most of us get pissed. He became the host of a demonic force from the before the universe spooged into existence. This demonic force wanted him to do all sorts of nasty stuff, but he settled for slaughtering his way to the top of the mob, with his best gal Jenny unfortunately murdered along the way.
Full review
through here
. You should definitely read it.