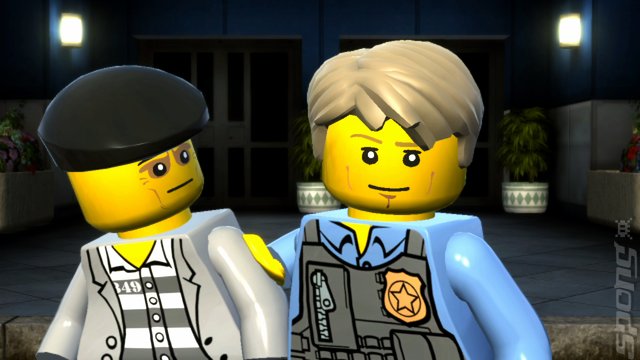 You'd be forgiven for expecting less of LEGO City Undercover than it delivers. Or, I'd forgive you, anyway. I was expecting something pleasant and forgettable, but Traveller's Tales has gone a fair way beyond 'pleasant and forgettable' and into the territory of 'meaty and impressive'.
The game stars Chase McCain, a cop returning to LEGO City after leaving under a dark cloud. Chase's former foe, Rex Fury, is on the loose and causing mayhem and LEGO City's police commissioner isn't prepared to admit there's a problem. So, of course, it's down to Chase to deal with the problem.
Without a big license on board I was expecting a return to the more linear action/adventure style of earlier Travellers Tales LEGO games rather than the more open world of

LEGO Batman 2

, but I quickly discovered I was thoroughly wrong.

LEGO City Undercover

is basically

Grand Theft Auto

for kids.
And it ends like... well, like this.